What is Futures Betting?
Futures betting is a form of sports betting that occurs throughout a full season rather than being limited to one game. It's a long-term bet that can take several weeks or even months to play out, as you've got to wait for the competition to conclude before your bet gets graded. Instead of betting on an over/under on points in a single game, you might be betting on an over/under of how many wins a team might get in their season.
Futures bets can be a great way to minimize random chance affecting your sports betting, eliminating the chance of one bad day ruining your bet. However, sports betting futures come with their forms of risk. If one valuable player gets injured at the start of a new season, you might see your bet tank four months before the end of the year. Additionally, futures betting requires you to tie up your money long-term, which can be difficult for some bettors.
Examples of a Futures Bet
One of the most common futures markets available is an over/under on a team's win total, where the gambler judges how a team will perform during a full season. You might base that on moves they made during the offseason, performances you saw from them the previous year, or simply on wanting to root for or against that team for the year.
In 2021, fans of the Dallas Cowboys were treated to generous futures betting odds, as Dallas was coming off a 6-10 season that saw Dak Prescott injured for much of the year. With the Cowboys only expected to win nine games over the entire season, they instead went 12-5 and easily cashed for fans in Texas. Conversely, a year later, bettors who believed in the Los Angeles Rams after their Super Bowl season got a big shock. All season, the Super Bowl winner looked disjointed, Sean McVay looked burned out, and the Rams crashed to a 5-12 season, with under-sports bettors easily cashing their futures bets against the Rams.
You can also make futures bets on the playoffs instead of the regular season. Individual tournaments and championships have always been popular futures bets, and if you think a team's coming in hot, you can make them your play over a month or two.
How to Read Futures Odds
Futures odds are usually read as a table, with the favorites at the top and the bigger longshots toward the bottom. As you might expect, the teams expected to struggle have longer odds and a higher potential payout to entice bettors to take a chance on one of these teams.
For example, in college football, most bettors expect a team like the Texas Longhorns or the Oklahoma Sooners to challenge for the Big 12 championship. So you'll find these teams at the top of the table, with short odds that don't offer much value. You'd be hard-pressed to find anyone willing to enter the futures market on the Kansas Jayhawks to win the league, so you'll find Kansas near or at the bottom of the list in the Big 12, with much higher odds than Texas to reflect the implied probability of their season-long success.
How to Bet on Futures
To make futures bets, you'll need to lock in a long-term bet on a specific outcome, which will play out for several days, weeks, or months. Whatever futures odds you get when you make your bet are the odds the sportsbook will give you, regardless of whether the odds change throughout the season. For example, if you bet on the San Antonio Spurs to win the NBA Championship and they get off to a flying start to the season, the sportsbook might adjust the odds to reflect that, but your original bet will still hold its value. On the other hand, if you bet on the Houston Astros to win the American League and watched Framber Valdez undergo Tommy John surgery, your bet remains locked in at the initial odds, even as the futures odds change to reflect the team's new implied probability of success.
Types of Futures Bets
Just like with point spread bets, totals, and moneyline plays, there are several ways that you can make futures bets. Depending on the type of play you want to make, you might find more generous futures betting odds for certain plays, which is one reason why they're a very popular play for casual and professional bettors alike. Here are a few of the types of futures bets you can make.
Championship or Tournament Winners
Championship and tournament winners are among the most popular futures markets because they're the easiest for most people to understand. Whether it's the World Series, the Super Bowl, the NBA Finals, the Stanley Cup, the World Cup, or a PGA Tour tournament, these bets have a simple outcome: you get paid if you back the winning team; otherwise, you lose your stake.
However, if you're correct, the team futures odds on these bets can pay big dividends. Even when backing a league power such as the Los Angeles Dodgers or the Milwaukee Bucks, the implied probability means that bettors usually get at least five times their initial stake or more on a successful championship game-winner. If you've got a good feeling about a team to make a run at the championship, jumping on the futures odds for them can be a great way to maximize your value.
Division and Conference Winners
In American professional sports, a team's first job is to become the outright winner of its division. Not only do the Houston Texans play the Jacksonville Jaguars, Indianapolis Colts, and Tennessee Titans twice a season, but when the season starts, they know that if they beat out those three teams, they get to play a playoff game at home.
These betting options are popular because you look at the season like the teams do. With division bets, your goal is for the team you bet on to finish the regular season in first place in their division. Conference winners are harder because your team must first survive the entire season and then win multiple playoff games to win the conference. In American sports, a conference winner must qualify for its league championship game, where it will face the winner of the other conference in the title game. Because more things have to happen for a conference winner to bet to cash, you'll see longer odds and a higher potential payout.
Player Awards
Team futures are only one way to make futures bets at online sportsbooks. Player futures are also a popular form of betting, as you can bet on star players or relatively unknown players to have a strong season and compete for an award. These awards can be throughout a full season or over a few weeks, depending on the time of your bet. For example, you can place player futures on a season-long award, such as the league MVP in the NFL, or opt for an award based on playoff performance, such as the World Series MVP. However you want to make a play, you'll usually find the same futures markets for player futures at different sportsbooks, although the odds might be different.
Team Totals
These are common in major sports, as each team is given an expected win total when the season begins. For these bets, you decide if a team will win more or less than the total the sportsbook operators have set. You won't see much value for these futures betting odds, but they can be far less risky than betting on a team to win a title or a player to win NFL MVP.
Top Strategies for Betting on Futures
As with any sports betting, betting futures bets requires a well-thought-out strategy. Here are a few of the best ways to maximize your potential payout while making smart, rational bets to help you build your bankroll.
Diversify Your Bets
Spreading your bets across several potential futures is like spreading your portfolio over several different stocks and bonds. You don't want to put all your eggs in one basket by betting on the same team for everything because if you're wrong, you'll lose all your bets. It might be fun to throw bets on the Texas Rangers to win the AL West, the pennant, and the World Series, but one bad week could sink the Rangers in the division series and ruin your baseball season. By contrast, if you place a couple of smaller bets on the Rangers and a team from the National League, such as the Los Angeles Dodgers, to make the World Series, you have multiple chances to cash the same kind of be, and you might even win both.
Look for Value Bets
When looking at futures options, you always want to ensure that you're getting the best value possible. Every season sees a team that's undervalued somewhere, which means their futures odds can pay off in a big way if you're willing to jump on them. The most famous example is Leicester City winning the Premier League at +50000, but 2022 saw Texas Christian come one game away from winning a college football national championship at odds of +23000. Even though the Frogs came up one game short, having those odds on one game represented unbelievable value.
Stay Informed
When it comes to any sports betting, information is your friend. Sportsbooks love when ill-informed bettors come to the window or go online and place a wager on a well-known or historic team without much information, as they're essentially handing their money to the book. That's why you'll usually see big-name teams like the Cowboys with lower futures odds than their performance suggests they should.
What you want to do is keep track of any big-name players and coaches who might have changed teams, as well as any potential injuries. Once a change occurs, the live odds will reflect it, so you must pay close attention until you place your wager to ensure you get the best possible odds.
Bet Early
In many cases, you don't want to wait too long to jump on futures odds. That's because once the public gets a look at an unknown team in action, the odds can swing drastically in one direction or the other. A great example is the 2021 Cincinnati Bengals, who were coming off a 4-11-1 season in 2020, Joe Burrow's rookie season. Few people expected a huge jump in Year 2, which meant some books offered futures odds of +475 on the Bengals reaching the playoffs. But by Week 8, the Bengals had already exceeded 2020's win total, and the betting window on them was over.
Benefits of Futures Betting
When they're done right, futures bets can be one of the most lucrative parts of a gambler's strategy. Here are some of the biggest reasons both sharps and casual players alike love making futures plays.
High Potential Returns
Think for a minute about the hype around major championships. Every team in that sport has lifting the trophy as a goal at the end of the season, but only one team out of 30 to 32 squads can do it each year. Because of that, sportsbooks are happy to give generous futures odds on the winners of the Super Bowl, the NBA Finals, the Stanley Cup, and more. If you accurately pick the one team that wins a title, a bet of as little as $10 can win you close to $100 or even more.
Long-term Engagement
It can be a lot of fun to follow a team throughout a full season, especially if it's one that you wouldn't otherwise care much about. For example, if you're a Dallas Stars fan, you might not have much reason to follow games in the Eastern Conference because those games won't affect the team you care about most. But if you place a futures bet involving the Philadelphia Flyers to make the playoffs, suddenly, you have a reason to care about those earlier games because you've got skin in the game.
Diversification
Diversifying your bets gives you plenty of chances to bring in potential wins. You might hit a cold streak with totals betting, but if your futures bets have performed well lately, you could be able to offset those ups and downs. The more different ways you have to bet, the better your chances are to find a winner.
Risks of Futures Betting
As with any form of gambling, futures betting comes with its own set of risks. Here are a few things you need to consider before committing to a futures play.
Long-term Commitment
Making a bet for a full season can be fun, but it also means your money is tied up for months. If you bet on the World Series winner at the start of the season, you might have found excellent value, but you'll have also tied up real cash from March until November. Even if you stand to win plenty of money on the Houston Astros as champions, it can be an excruciating wait for that bet to cash.
Injuries and Unexpected Events
Injuries and unexpected events will always be a part of sports, which means they'll always be a part of sports gambling. Most people in Bexar County remember the plight of the 1996-97 San Antonio Spurs, who went from winning 59 games the year before to just 20, thanks to David Robinson missing almost all of the season with a foot injury. It worked out long-term for the Spurs because it landed them Tim Duncan, but anyone who bet on San Antonio to win anything that season lost a lot of money.
Limited Cash Out Options
Cashing out a futures bet is difficult at best, and in some cases, it can be impossible. Usually, if you even have the option to cash out your futures bets, you'll do so for well below the initial value you got for your wager. If you do want to cash out futures bets, it's often best to do so by hedging your initial bet with another team. For example, if you had bet $10 on TCU to win the college football national title at +23000, you could have then placed $1,600 on Georgia to beat the Horned Frogs in the title game at -400 and relaxed, knowing that you'd profit at least $400 on your initial $10 stake.
Low Implied Probability
With most futures bets, the probability of a successful play is quite low. After all, if only one team out of 32 can win the Super Bowl, 31 others failed to win, and those bets are all graded as losers. And that's why sportsbook operators love these bets: they're usually big moneymakers for the casino. If you find the right team to win the title, you'll cash a tidy profit, but in many cases, the sportsbook walks away the winner.
Start Betting Futures in Texas
Like individual game betting, betting futures in Texas has benefits and drawbacks. Making futures bets can take much of the randomness that plagues individual games out of the equation while maximizing the potential payout on large-value bets. On the other hand, the price you pay for that value can be steep. That's because not only are you locked in at one price, regardless of how things play out throughout the season, but your bankroll can be tied up for several months. But if you have the patience to see a futures bet out and the bankroll to tie up several dollars for a long time, futures plays can be a major part of a successful betting strategy.
Texas Futures Betting FAQs
A futures bet is a long-term bet that pays out at the end of the event, whether it's a month-long tournament like the World Cup or a season-long event like the Stanley Cup. It can be a bet for or against a team or an individual player to achieve a certain outcome, such as winning their division or being named Defensive Player of the Year.
To place a futures bet, you only need to find the market that interests you and select the play you want to make. From there, you need to find the best odds for that play and place your wager, similar to how you would with a spread or totals bet. The one difference is that futures bets take weeks or months to pay out, while individual game bets pay quickly.
It depends on the sportsbook. Some books will allow you to parlay futures bets that are independent of each other, while others won't allow it at all. One thing you can never do is parlay two events that are contingent on each other. For example, you can't parlay a futures bet on the Houston Rockets to win the NBA Finals with one on the Rockets winning the Western Conference because they can't win the NBA Finals without winning the Western Conference.
No. In some situations, if you've placed a wager by mistake, you can ask for your stake back if you do so immediately. However, these are subject to the house rules of the sportsbook. Otherwise, futures bets are usually locked once you place wagers, although you sometimes can hedge them later in the season as the title game draws closer.
Yes. Most sportsbooks will offer several options for placing a futures bet, and you can bet futures on everything from major events like the Super Bowl to tennis tournaments. Once you place a futures bet, you are locked into that wager at that price until the end of the event, even if the live odds adjust over time.
Author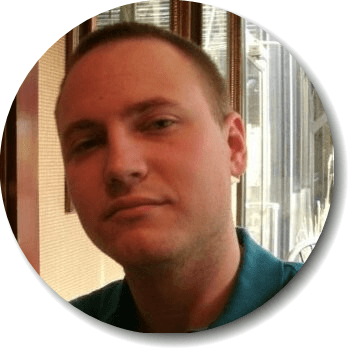 Dan Angell lives in Indianapolis and has followed college basketball since childhood, having grown up in the heart of ACC country. He loves finding the angles on every game he watches and believes there's always beauty to be found in every contest, even when that means playing the under.