Texas Lottery Games
Texas online lottery sites offer a large variety of lottery games to play. These include popular multi-state draws in addition to Texas state lottery games. Although online gambling remains illegal in the Lone Star State, there is an exception for online lottery sales thanks to permissions granted by the Texas Lottery Commission. This means that purchasing lottery tickets online in Texas is legal and regulated.
Multi-state lotteries are among the most commonly purchased lottery games. You probably recognize names like Mega Millions and Powerball. Since these lotteries operate across the country, they offer huge jackpots. In-state Texas lotteries are also popular online. These games occur far more frequently and provide great prizes. It is easy to cash out lottery winnings from all online Texas lottery sites. In the next few sections, we'll take a look at the online lottery games offered in Texas in greater detail.
Texas Draw Games
Texas draw games can be found on most online lottery sites in the state. Services such as TheLotter Texas offer a good variety of TX lottery draw games. The way this type of lottery works is quite simple. After a player purchases a lottery ticket and chooses a set of numbers, a random drawing takes place to determine the winning selection. Many different types of draw games exist in Texas.
Texas Lottery Pick Three
Many residents of Texas enjoy the Pick Three lottery. To play, select three digits between 0 and 9 and choose the play style you prefer. Forms of the game include exact order, any order, both exact and any order, or a combination of these.
You can participate in the game for as little as $0.50 and win up to $500, depending on your chosen play style. If you opt for the Fireball feature, the ticket price will be doubled but the potential payout will increase. The drawings take place four times a day.
Texas Lottery All or Nothing
The All or Nothing game presents Texans two opportunities to win $250,000. Each All or Nothing lottery ticket costs $2, making it quite a cheap game to play. If a player is able to match all twelve numbers or none of them they receive the jackpot.
This game has reasonable odds, with an 11:1 chance of breaking even. All or Nothing draws can occur four times a day in Texas. Make sure to choose your numbers carefully!
Texas Two-Step Lottery
The TX State Lottery Two Step is a great progressive jackpot lottery game. As the name suggests, there are two steps to this lottery. Two separate draws determine if the player is a winner or not. To play, participants must select four numbers and a bonus ball. If a matching number is drawn twice, the player receives the winning amount.
The first drawing for the Texas Two Step takes place on Monday while the next draw occurs on Thursday. The more numbers you match, the greater the prize will be.
Lotto Texas
Lotto Texas is one of the largest in-state lotteries available. To play Lotto Texas, a player selects six numbers from a set. The order of the selected numbers doesn't matter. To win the jackpot, a player must simply match all six of the numbers drawn. Smaller winnings are also possible if fewer numbers are matched.
The Lotto Texas jackpot starts at $5 and grows until there is a winner. Other prizes depend on the matched numbers. For example, matching three of the selection grants a prize of $10. The drawings for Lotto Texas are held every Wednesday and Saturday evening.
Texas Lottery Daily Four
Playing the Texas Daily Four lottery requires players to choose four numbers from a pool that ranges from zero to nine. Similar to the Pick Three draw game, players can choose to play in exact order, any order, both exact and any order, or a combination of these.
There are numerous ways to win the game, depending on what format you choose when purchasing a lottery ticket. Matching all four numbers in the exact order returns the greatest prize. The Texas Daily Four is drawn twice daily.
Texas Lottery Keno
The Texas Lottery Keno is similar in many ways to the draw games discussed above. Texas Keno is a game where players select up to 10 numbers out of 80 presented on a Keno board. After the player chooses their numbers, 20 numbers are drawn at random and the player wins based on how many of their numbers match the drawn numbers. The more numbers the player chooses, the higher the potential payout.
The entry fee for Texas Lottery Keno starts at $1 per game. There are various ways to win, including matching all or some of the chosen numbers, matching the Bull's-Eye number, or winning a prize for not matching any numbers at all. Winnings will vary depending on how many numbers are chosen.
Multi-State Draw Games
Multi-state games are lotteries that are offered across multiple states. Due to a larger network of ticket sales, these games often have far larger jackpots than state-exclusive games. While the Texas Lottery Commission does not run multi-state lotteries, it is still charged with regulating and overseeing multi-state games in Texas. Common examples of multi-state lotteries include Powerball and Mega Millions.
Texas Powerball
Texas Powerball is one of the most recognized multi-state lottery games out there. It was one of the first games to adopt the multi-state format, and has since become one of the largest lotteries in the country. Today, 45 states offer the Powerball lottery, including Texas. Powerball is available on many of the popular online lottery sites available in the Lone Star State, which makes buying tickets easy.
To play Texas Powerball, players must select five numbers between 1 and 69, as well as a Powerball number between 1 and 26. The jackpot is won by matching all six numbers. If you manage to do so, you could win a grand prize of over $40 million. In fact, the largest prize in Powerball history was over $1.5 billion! The odds of winning, however, are about 1 in about 292 million. Other prize tiers are available, which makes the overall odds of winning some prize about 1 in 25. Powerball tickets are $2 each.
How to Watch Texas Powerball Drawings
It is possible to watch the TX Powerball no matter where you are in Texas. Some examples of stations that broadcast the Powerball include:
FOX 7, Austin TX
ABC 24, Austin TX
NBC 5, Dallas TX
CBS 11, Dallas TX
ABC 13, Houston TX
FOX 26, Houston TX
CBS 5, San Antonio TX
NBC 4, San Antonio TX
If you don't watch TV often, no problem. There are many other ways to stay up to date on the Powerball drawing. For example, the Powerball website at https://www.powerball.com/ lets players track all the latest news.
Texas Mega Millions
TX Mega Millions is another popular multi-state lottery game. The game was first started back in 1996 and was only offered in a handful of states. Over the years, Mega Millions has expanded to over 40 different states across the nation. Texas Mega Millions cost $2 per lottery ticket. Tickets can be purchased both online and at physical retail locations in Texas.
To play, a participant must pick 5 numbers between 1 and 70, as well as a Mega Ball number between 1 and 25. All 6 numbers must be matched from the draw in order to win the jackpot of over $40 million. There is about a 1 in 30 million chance of winning the grand prize. Not to worry, there are many other prize tiers available. Drawings take place twice a week.
How to Watch Texas Mega Millions Drawings
Many of the same stations that broadcast the Powerball also show the Mega Millions drawings. These broadcasts occur twice a week for every drawing. The Mega Millions drawing is held every Tuesday and Friday at 10:00 pm Central Time. If you don't have access to a TV to watch the live broadcasts this way, no problem. You can follow all Mega Millions drawings via their YouTube channel as well.
Instant Win Games
Many are familiar with the excitement of scratching an instant-win lottery ticket. As the name suggests, this form of lottery reveals a winner right away. This is unlike many of the lottery games discussed earlier, which require watching lottery drawings to determine if your numbers match the official draw. There are many different forms of instant-win games, but they all share many of the same characteristics.
Most of the time, an instant-win game ticket comes as a set of hidden symbols that the player reveals by scratching off the surface of the card. If the player has a ticket where a certain number of the symbols match, they win the prize. Each instant-win game will have slightly different rules for winning the jackpot or other prizes. One reason why instant-win games are so fun is the great variety of themes that these games offer.
Instant-win games are now available for purchase online in addition to traditional physical Texas scratch-off games. Electronically, the games function quite the same way. Rather than scratching any surface, you can reveal symbols on your computer screen. The cost for an instant-win game will depend on the game you choose.
Texas Lottery App
Playing lottery games online can be done from your mobile phone in addition to a desktop computer. Many of the popular online lottery sites in Texas have developed mobile apps to make mobile lottery ticket purchases easier. These apps offer a great way to play lottery games online when you don't have access to a computer.
The apps function the same way as any of the Texas online lottery sites. Users are able to securely purchase lottery tickets, stay tuned on the latest lottery news, and receive instant results to claim prizes. The apps are designed to provide the same features as on the website version of the online lottery, so you don't need to worry about missing out on anything.
Texas online lottery apps are available on iOS and Android devices. They can be downloaded for free from the Apple App Store or Google Play Store. Simply search the name of the online lottery site you enjoy using, and chances are they will have a mobile online lottery app available.
Texas Lottery Apps
There are a number of mobile lottery apps available in Texas. Here are some of our top picks:
theLotter Texas Play Lottery
theLotter Texas did a great job with their mobile app. This online lottery app features a polished design that makes mobile lottery games all the more enjoyable. An enhanced user interface optimized for mobile use lets users purchase lottery tickets quickly and get the latest updates on lottery results. The app has excellent ratings at 4.9/5 on the Apple App Store. As long as you are above the legal lottery age in Texas, you can begin using TheLotter Texas app straight away.
Jackpot.com
The Jackpot.com app is not one to be missed if you're the type of person that prefers using their mobile phone for lottery games. This app features many different lottery games, including the large jackpot multi-state draws like Mega Millions and Powerball. The Jackpot.com app provides real-time updates so you don't miss any important lottery news. As long as you are 18 years or older in Texas, you can enjoy playing Lottery TX games on the Jackpot.com app.
Texas Lottery History
The history of the lottery in Texas dates back to 1991 when Texas voters approved a constitutional amendment authorizing the creation of a state lottery. The Texas Lottery Commission was then established to oversee the implementation and management of the lottery. The first games that were offered included Lotto Texas and Texas Two-Step.
In 2019, the Texas Legislature authorized the sale of lottery tickets online. Since this time, online lottery games have become increasingly popular. Now users can purchase in-state and multi-state lottery tickets from the comfort of their own homes.
Over the past few years, a number of online lottery sites have begun to operate in Texas under the eye of the Texas Lottery Commission. All new online lottery sites are licenced and regulated, following state law and federal government guidelines. One example of a popular site is theLotter Texas, which launched in 2020.
When you purchase lottery tickets today, whether it be online or in person, it is important to remember to play responsibly. Online options for purchasing tickets aim to proactively identify problematic gambling. In order to avoid unhealthy habits, remember to set limits to the amount you play. If you think you have problematic gambling habits, remember there are many free resources available to help.
FAQ
Yes, online lottery tickets are available for purchase in Texas through a number of legitimate websites and apps. Even though online gambling is not yet legal in Texas, the Texas Lottery Commission allows for the sale of online lottery tickets. Remember to always play responsibly and set limits to avoid unhealthy habits.
You can cash in lottery tickets in Texas at any time using online lottery sites and apps in the Lone Star State. After the lottery you participate in has drawn the winning numbers, you will know if you are due to receive a prize or not. Shortly thereafter you will be able to withdraw the amount.
Remaining anonymous after winning the lottery ultimately depends on the amount of the prize. If a player wins less than $1 million, their identity is released to the public. For amounts larger than this, however, it is possible for the player to remain anonymous through a variety of processes.
The deadline for purchasing lottery tickets will depend on which games the player chooses the play. Generally speaking, it is recommended that players have purchased their tickets at least an hour prior to the draw taking place. It is a good idea to do some research on the specific game you are interested in participating in to make sure you have the relevant information.
Lottery ticket sales end at different times depending on the specific game. For example, Lotto Texas and Texas Two-Step ticket sales end at 9:00 pm Central Time on the evening of the drawing. The Daily Four cutoff time, on the other hand, takes place just before 12:30 pm Central Time for the first drawing and just before 10:1o pm Central Time for the second drawing.
Yes, online lottery platforms in the Lone Star State offer numerous different banking options including debit card transactions. Paying for online lottery tickets via debit or credit card is accepted on most Texas online lottery sites.
Yes, the Texas lottery can be played online today. It is true that online gambling is not yet legal in Texas, however, the Texas Lottery Commission makes an exception for online lottery ticket purchases. Residents of Texas have many different online lottery platforms at their disposal to avoid waiting in a long line at a physical licensed retailer.
Yes, lottery winnings in Texas are taxed. Lottery jackpots that are worth more than $600, whether in the form of cash or a physical prize, are subject to federal income tax withholding of 24%. Texas state taxes also apply to lottery winnings. The state tax rate is 0.5% of the prize amount for winnings of $2,500 or less, and 1% for winnings over $2,500.
Author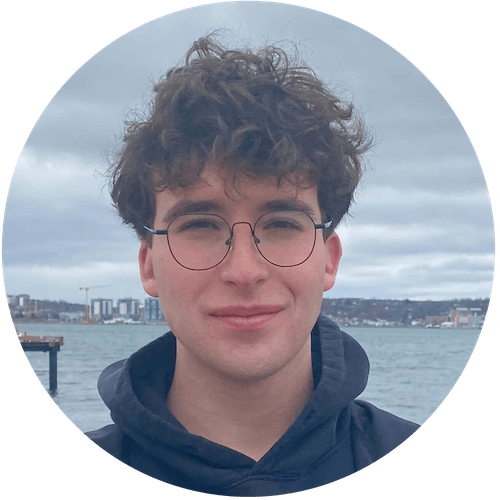 Stefan Krysa is a freelance sports writer based in Montreal, Quebec, Canada. Born in the U.S. and raised in Canada, he is an avid fan of both American and Canadian sports and is committed to providing up-to-date information regarding sports betting across North America.