What Forms of Gambling Are Legal in Texas?
Currently, only a few types of gambling are legal in Texas. Here's a look at which types of gambling are legal and illegal in the Lone Star State:
Casino Gambling
Not legal, outside of three tribal casinos in the state. These casinos mostly offer slot machines and poker, which are not permitted elsewhere in the state.
Horse Racing
Legal. Voters in Texas chose to legalize bets on live horse races in 1987, and the state offers four tracks for bets. However, online bets on horses are not permitted.
Sports Betting
Not legal. Gov. Greg Abbott has mentioned legalizing Texas sports betting when discussing legalizing casinos, but sports betting is prohibited in the state.
Lottery
Legal. Texas voters approved an amendment to the Texas constitution in 1991, authorizing the creation of a state lottery system that has run ever since.
Dog Racing
Legal, but virtually nonexistent. Dog races have not run in Texas since the start of the COVID-19 pandemic, although they remain licensed.
Bingo
Legal, but proceeds must be used for charity. The tribal casinos are exempt from this requirement.
History Of Gambling in Texas
Until 1987, dog races were the only ways to gamble in Texas, and even today, there aren't a lot of options available. However, both Rep. Charlie Geren of Fort Worth and the Las Vegas Sands casino groups are attempting to change that via House Joint Resolution 97, which currently sits in the Texas legislature.
If the bill were approved, it would allow for the creation of up to seven casino resorts throughout the Lone Star State. Of these, two could be placed in the Dallas-Fort Worth area, two could be placed in the Houston area and one each could be built in San Antonio, Corpus Christi and McAllen. The casino gambling bill would not legalize casino games anywhere other than commercial casinos for brick-and-mortar gambling.
Under Geren's legislation, existing greyhound racing tracks and horse tracks could apply for licenses. This could be part of Las Vegas Sands' strategy with gaining a foothold in Texas, as it could work with an existing dog track that no longer runs races to apply for a license for slot machines and other casino gambling.
However, the efforts could run into a few roadblocks. First, a competing bill, SB 715, sits in the Texas State Senate. This bill, sponsored by Sen. Lois Kolkhorst, would only permit online sports betting and would do nothing to change the legal status of casinos in Texas.
Second, Gov. Greg Abbott is a noted sports fan but has appeared lukewarm on casino games. In previous discussions, Abbott has said he could support the creation of casino resorts in Texas like what Las Vegas Sands wants to construct, but he doesn't want to see casino games showing up in convenience stores or elsewhere.
Geren's bill wouldn't allow for gaming that wasn't tied to a resort. But the fact that the governor has mentioned areas he considers problematic for casino games without mentioning any issues for sports betting could be an issue. If the legislation passed both the Texas State House and State Senate, it would come to the voters of Texas, who must amend the state's constitution to allow casino gambling and sports betting in the state.
Retail Casinos in Texas
Currently, there aren't any retail casinos available in Texas outside of tribal lands. Texas only takes up legislation in odd-numbered years, which limits the windows to change laws in the Lone Star State. That's part of why the push to create Texas casinos has come up again in 2023, as the state couldn't make any changes until 2025 after May 29, short of a special session.
That's one reason why Geren has chosen to take up this bill: the three Native American casinos in Texas are all more than 250 miles from his constituents in Fort Worth. As such, people in the Metroplex who wish to gamble find it easier to drive to Oklahoma or Louisiana, both of which have chosen to legalize casinos.
Of the three existing casinos on tribal land in Texas, only Naskila Gaming in Livingston sits within 150 miles of Dallas, Fort Worth, Austin, Houston or San Antonio. That makes casino games a multi-day affair for people in Texas, which means dollars tend to leave the state when Texans decide to gamble.
Can I Gamble Online in Texas?
At this time, no, you cannot. Gambling in Texas is currently only legal at the three tribal casinos in the state, which are run by the federally recognized tribes on their own land and thus not subject to Texas law. Gambling in Texas could become legalized in the near future, and online gambling would most likely be connected to casino resorts that the state legislature has approved.
Currently, Texas state law neither explicitly forbids nor permits online casinos, so it remains to be seen how online casino gambling would be governed if and when the law were to make it through the Texas legislature.
Texas Online Casino Laws
Currently, there are no laws governing online casinos in Texas. The bills working their way through the state legislature might or might not address online casino gaming. This will depend on what both chambers of the legislature can agree to pass before the session ends in May.
If the existing bill is passed, any online casinos would be governed by the state's gaming commission. Most likely, they would be tied to a brick-and-mortar casino, which has been done in other states, such as Michigan.
Under such a plan, a license holder would partner with one of the newly created Texas casinos to establish regulated online gaming. This would likely be how Las Vegas Sands or another out-of-state casino holder enters Texas.
Sweepstakes Casinos in Texas
Sweepstakes casinos or social casinos are legal in Texas, as they don't use real money for bets. Instead, players bet with coins and fake money acquired through the site. Players have the option to purchase coins using real money, but they don't have to make a purchase in order to play. Players cannot directly win real money from playing; they can instead win prizes and entries into sweepstakes from their successes.
These social casinos offer casino-style gaming, such as slots, blackjack, Texas hold 'em and other games you might find in a typical casino. However, no real money is ever gambled or won on these sites.
When Will Online Casinos Be Legal in Texas?
It's difficult to say when online casinos might become legal in Texas. The current bills in the Texas legislature regarding legalizing casinos address casino resorts and sports betting far more than they do online casinos.
There's also the fact that the bill must go through four steps before a casino could ever become a reality. The Texas House and Texas Senate must both approve the bill, and it would then go to Gov. Abbott for a signature.
But because this bill requires changing the Texas constitution, that's not the end. If he were to sign this bill, the question would then get posed to Texas voters in the 2023 election: do they want to legalize casino gaming and sports betting in the state? If they voted yes, a legal casino in Texas could then become a reality.
Even then, online casinos would take time to become a reality. Most likely, a company like Las Vegas Sands would have to apply for a license and then tie its online operations to a specific brick-and-mortar casino in Texas. That process can take several months to over a year, which means the earliest date for an online casino would likely be 2024.
Who Would Regulate Texas' Online Casinos?
According to the casino bill, approval of casino gaming would create the Texas Gaming Commission. The commission would be in charge of deciding who gets the licenses to operate slot gaming and sportsbook wagers, and it would set standards to ensure that bets are taken in a fair manner.
It would also ensure that only legal bets are taken. The commission would likely require players to use geolocation software proving their presence in Texas, and it would require players to be at least 21 years of age to sign up for an account.
Can I Visit Offshore Online Casinos?
It's not a good idea to visit offshore online casinos. These casinos aren't legal and don't follow any specific standards laid out by the state. These standards are designed to protect you as a player in case something goes wrong, while offshore casinos have no recourse in place for players. They don't have to offer fair odds, and they don't have to offer guaranteed payouts.
When you play with one of these casinos, you're completely at the mercy of the random number generator that's been set by the casino. By contrast, when you play with a licensed casino in another state, the number generator must meet a minimum payout set by the state. It can be set looser if the casino wants to entice people to keep coming, but it can't go below that level.
Offshore casinos don't have to care about your experience as a player or the gaming experience as a whole in Texas, so you're better off staying away and just driving to another state until casino games become legal here.
No specific standards governed by a reputable agency
Not legal in the state of Texas
No guaranteed minimum payouts
No guarantee of fair odds
No accountability to authorities
Responsible Gambling
Remember, gambling is a form of entertainment, not a source of income. You should never bet more than you can afford to lose, and you should never try to chase your losses. Gambling should only be done with disposable income, after you've addressed all of your basic needs of rent, food and other daily needs.
If you believe you need help with controlling your gambling, there are resources available to you. Don't be afraid to ask for help if needed.
Breakdown of Texas Casinos
Below, we took a look at some information you need to know about Texas casinos:
Are There Casinos in Texas?
There are three tribal casinos that are currently legal in Texas. The Kickapoo Lucky Eagle Casino in Eagle Pass, Naskila Gaming in Livingston, and the Speaking Rock Casino in El Paso are Indian casinos that operate separately from Texas law. No other casinos currently operate in Texas.
What is the Largest Casino in Texas?
At 8,000 square feet, the Kickapoo Lucky Eagle is the largest you'll find in the Lone Star State. It boasts 3,300 slot machines and 12 poker tables. Like other casinos operated by Indian tribes, it does not offer table games beyond poker.
Do Texas Casinos have Hotels?
If you come to Eagles Pass, you'll be able to stay at the Lucky Eagle Casino, which sits on the land of the Kickapoo tribe. Currently, the casino has 249 available rooms.
Texas Online Casinos
As you might expect, there are different rules and regulations surrounding casinos and online casinos in Texas. Here's what you need to know about online casinos in TX:
Are Online Casinos Legal in Texas?
At the moment, online casino gambling is not legal in Texas. This could change in the near future, as both the Texas State House and Gov. Greg Abbott have expressed support for legalized gambling online in the Lone Star State.
However, any casino gambling bill would have to also go through the Texas State Senate, which has not yet expressed support for the idea.
What Texas Casinos Will Get an Online License?
Under Rep. Charlie Geren's bill, existing horse racing operators and dog racing track owners would have the advantage on getting a license. However, the bill also does not allow a racetrack to hold more than two casino licenses.
Racetracks can allow someone else to apply for a license in their stead, which entities such as Las Vegas Sands plan on doing.
Will I Need to Be a Texas Resident to Gamble Online?
No. However, you will need to be physically present in Texas to gamble online. Should the Texas legislature and Gov. Abbott approve the casino bill and online gambling, the Texas Gaming Commission would most likely establish geolocation software for online casinos. This would require the casino to confirm your physical location in Texas before you can place a bet.
Is Any Kind of Online Gambling Legal in Texas?
Unless Rep. Geren's bill or a similar gambling law gets approved, no. As of March 2023, online gambling is not permitted anywhere in Texas, although bingo, the lottery and social casinos that don't require real money to play are permitted.
Under the current laws in Texas, Indian casinos are your only option if you wish to gamble in the state.
What Types of Lottery Games Are Legal in Texas?
The Texas Lottery currently offers Powerball, Mega Millions, Lotto Texas, Texas Two Step, All or Nothing, Pick 3, Daily 4 and Cash Five. It also offers several forms of scratch tickets.
Will I Need to Pay Taxes on My Gambling Winnings?
Texas has no state income tax, so you won't need to pay any taxes on gambling winnings to the state. However, you will still have to pay taxes to the federal government on any gambling winnings you accrue, whether they happen in Texas or another state.
Texas Casinos FAQ
At the moment, no, online gambling is not permitted in Texas. This may change in the near future, as efforts are being made to legalize it in The Lone Star State, but for now, online gambling is not allowed in Texas.
Author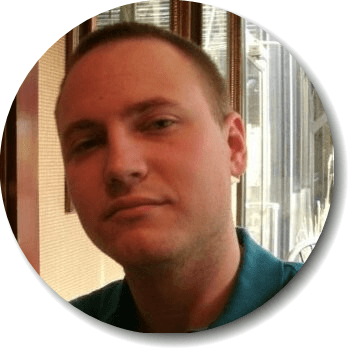 Dan Angell lives in Indianapolis and has followed college basketball since childhood, having grown up in the heart of ACC country. He loves finding the angles on every game he watches and believes there's always beauty to be found in every contest, even when that means playing the under.