Is Online Gambling Legal in Texas?
Even as online gambling becomes legal in state after state across the nation, Texas shows no sign of following that trend.
The latest efforts to make gambling online legal – in the form of sports betting – were unsuccessful in 2023, despite considerable support across the state. The earliest the law here might be changed is now 2025.
The passage of bill HB1942 through the state House in May 2023, the first time such a proposal had received a green light, raised hopes that Texas online gambling might be on its way. But that bill, designed to legalize sports betting, failed to pass through the Senate.
It had support from prominent Texans including Jerry Jones and Rick Perry, but came up against formidable opposition in the form of Lieutenant Governor Dan Patrick, president of the Senate. A long-time opponent of gambling, Patrick has been re-elected through to 2026, which means future bills may also struggle to pass.
Fans of online casino gaming will hope that efforts to legalize sports betting are successful. Online casinos tend to be legalized only after sports wagering; you can currently bet online on sports in more than 35 states, but may play online casino games in just six. All eyes are now turned to 2025 and the next Texas legislative session.
Texas Online Casinos Legalization Timeline
Progress toward the legalization of online casinos in Texas has been slow. The recent struggles to legalize online sports betting here illustrate the scale of the challenge:
📅 June 2023: Former Texas Governor Rick Perry declares that voters should get the chance to decide on legal sports betting, and vows to back legalization efforts in 2025.
📅 May 2023: Rep. Jeff Leach, sponsor of the sports betting bill, accepts that its hopes are finished. This follows the declaration earlier in the month by Lieutenant Governor Dan Patrick, president of the state Senate, that the bill was dead - despite its emphatic passage through the House.
📅 2022: In preparation for the 2023 legislative session, a Senate resolution is filed to set up a Texas Gaming Commission.
📅 2021: Five separate bills aimed at introducing legal online gambling are launched during the legislative session – but none is successful.
📅 2019: In the wake of the decision to overturn PASPA, two bills are introduced that would have lead to legal sports betting in Texas.
📅 2018: The US Supreme Court opens the way for states to write their own sports betting laws by ruling the Professional and Amateur Sports Protection Act unconstitutional.
Did the Texas Online Gambling Bill Pass?
The story of the latest efforts to introduce online gambling in Texas is a tale of hopes dashed by entrenched opposition and conflicting political stances. HB1942 was introduced in February 2023, along with a constitutional amendment HJR102, that would have put the question of legalizing sports betting on the public ballot in November.
The bill had bipartisan support, as well as the backing of major sports teams, and it passed the House 100-43. However, the president of the Senate, Lieutenant Governor Dan Patrick – a long-time opponent of gambling – brought the legalization push to a crunching halt. He claimed he took soundings from colleagues and would not "waste time" on bills that did not have overwhelming support from Senate Republicans.
Best Social and Sweepstakes Casinos in Texas
Although there is little prospect of real-money online casinos launching in Texas in the near future, there are websites and apps where you can play casino games. These are social casinos and sweepstakes casinos, and there is a subtle difference between the two.
High 5 Casino Texas
High 5 Casino is permitted to operate in Texas and all other states except Nevada, Idaho, and Washington. It offers an excellent user experience and a lavish choice of online slots, but no virtual table games.
This is a sweepstakes casino, which means that while you don't have to invest any real money, you can earn entry to contests that have cash prizes to be won. High 5 Casino is consistently rated as one of the top free-play casinos to be enjoyed across the United States.
Top Features: Club High 5 rewards program, highly rated app, choice of 800 slot titles.
Promotions: Starting stack of one million coins, Daily Wheel, free spins, Rapid Rewards events.
WOWVegas Texas
WOWVegas launched as recently as 2022, but it has quickly established itself as one of the leading free-play casino brands in the USA. The virtual currency here is called Wow Coins, and you can buy 1.5 million of them for just $9.99 when you sign up.
You can also collect free sweepstakes coins, which allow you entry to games where cash prizes can be won. There are more than 400 slot titles to be enjoyed here, as well as a smattering of live table and video poker options.
Top Features: Games by leading developers, wide range of purchasing methods, great user experience.
Promotions: 5,000 free Wow Coins on sign-up, chance to buy 1.5 million Wow Coins for $9.99.
Pulsz Texas
You can choose from more than 400 slot titles at Pulsz, which joined the ranks of free-play online casinos in 2020. Many are free versions of popular mainstream titles from suppliers like NetEnt and Pragmatic Play.
Pulsz is notable for having a top-class app that is available from both app stores, and its user interface is incredibly impressive, which helps to explain the brand's popularity across the USA. This is another venue where you can qualify for sweeps coins, which allow entry to games with real money prizes.
Top Features: Excellent app, selection of table games, strong social media presence.
Promotions: Free coins on sign-up, chance to buy more at a discount, daily login bonuses, VIP program.
BetRivers.net Texas
This is the free-play version of the famous BetRivers online gambling brand – and it is one of the best Texas social casino sites. It's a genuine social casino, in that there are no sweeps coins or sweepstake games. You cannot win real money here.
What you can do is choose from a spectacular array of more than 2,000 games, including several table options. There is also the chance to use your virtual coins to wager on your favorite sports at a free-play sportsbook. This is an outstanding brand that delivers an experience very close to real online gambling, without you having to risk a cent.
Top Features: Exceptional choice of games, top-notch user interface, online sports betting option.
Promotions: Virtual Credits sign-up bonus, bonus spins, free bingo games.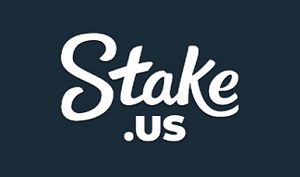 Stake.us Texas
Stake.us labels itself "America's Social Casino", which is technically valid, although strictly speaking this is a sweepstakes casino. You can play games that earn you Stake Cash, which can be redeemed for real money when you reach a certain level.
The choice of slot titles here is impressive, with more than 800 to choose from, and there are several dozen table games – though the range of poker titles is small. Please bear in mind, though, that if you do decide to buy extra coin packages, the only deposit option is with cryptocurrency.
Top Features: Generous selection of games, high number of tables, excellent user interface
Promotions: 5% Rakeback for new players, daily free Stake Cash contests, VIP program
Texas Sweepstakes Casino
Sweepstakes casinos are permitted to operate in virtually all states of the USA, and that includes Texas. Technically, they are classed as social casinos; the major difference is that there are two types of currency here. As well as the virtual coins that you collect on a regular basis, you can qualify for sweeps coins. These permit entry to contests where you can win real-money prizes.
What is a Sweepstakes Casino?
Among the ranks of social casinos, you will find numerous brands that should really be classed as a sweepstakes casino. That's because, even though you are not technically wagering real money on the outcome of any game you play, it is possible to qualify for cash prizes.
Such operations use the legal loophole that you are not directly wagering real money on any game. But by playing with the virtual currency available, you can earn sweepstakes coins that allow entry to contests where the prizes include a real-money option.
List of Sweepstakes Casinos in Texas
Until the first real-money online casino launches in Texas, a sweepstakes casino is the closest you are likely to get to the experience. Many of the social casinos available in the Lone Star State offer sweepstakes games, including the following:
Wow Vegas
Pulsz
High 5 Casino
Stake.us
Hard Rock Jackpot
Chumba
Fortune Coins
LuckyLand Slots
Texas Social Casino
The other principal type of Texas online casino where you can play without investing real money is a social casino. Such operations are available in most states across the nation, and offer you a taste of the authentic casino experience without you having to stake any real money.
Given that they use just one type of virtual currency and do not offer the opportunity to win cash through sweeps games, Texas social casinos are not exploiting any legal loopholes during their operation.
What is a Social Casino?
At social casinos, all the coins you use are of one type. These are the gold coins or virtual credits that have no financial value, but allow you to play slots, tables and even live dealer casino games. At no point can you play sweepstakes games, or qualify for contests with real money at stake.
The only thing you can win here is more virtual coins, which keeps the focus purely on the experience of enjoying casino games.
List of Social Casinos in Texas
With most Texas social casinos also offering the opportunity to qualify for sweepstakes coins, there are fewer operators here that stick purely to social casino games. These include:
BetRivers.net
Gambino Slots
Winstar
Live!
Texas Online Casinos Laws
Under the current state laws, there is no such thing as a Texas online casino. Playing your favorite slots or table games at online casinos in Texas is strictly forbidden, like all other forms of online gambling sites.
It's worth emphasizing that there is no such thing as Texas commercial casinos either. There are only a couple of tribal casinos across the Lone Star State, and even here the game types on offer are heavily restricted.
The depth of historical opposition to the concept of Texas casinos helps to explain why, even if online sports betting comes to the state in the next couple of years, it could still be some while after that before the first TX online casinos are allowed to open their virtual doors.
What Texas Online Casinos Are Expected to Launch?
It will be fascinating to see which brands – when they are given the opportunity – apply for licenses to operate online casinos in Texas. There are only six states where online casinos are currently allowed to operate, and in two of those, Connecticut and Delaware, the market is heavily restricted.
There are several operators that have obtained licenses in the other four states – New Jersey, Michigan, Pennsylvania and West Virginia. Given the size of the potential market for online gambling in Texas, which at 30 million has the second biggest population in the nation, it is reasonable to expect all of these brands will be extremely keen to offer their services to Texas players.
BetMGM Casino Texas
As you would expect of a brand that is part-owned by MGM Resorts, a famous name in the world of casinos, the BetMGM online casino is one of the best of its kind. At its heart is an enormous library of more than 1,500 slot games, with several progressive jackpots offering potential seven-figure payouts.
The website and app are both likely to prove extremely popular with Texas players. The range of bonuses is also impressive – customers in other states can currently take advantage of a 100% deposit match up to $1,000.
Caesars Casino Texas
Caesars is another brand whose name is synonymous with the casino world. As a result, it has made determined efforts to capture its share of the market in several states where its online casino is live.
Online casino Texas players can expect to find a massive choice of games, delivered through a top-notch app and web platform. This is an operator that prides itself on the quality of its online casino bonuses, which have recently included a 200% deposit match for new players.
FanDuel Casino Texas
FanDuel made its name in Daily Fantasy Sports and has evolved smoothly and surely to claim a place among the best online casino and sports betting brands wherever it has a license.
Its range of slots, table games and live dealer games is smaller than some established casino brands, but the quality of its mobile and online gambling experience is top of the range. The promos often kick off with the chance to replay your losses from your first 24 hours with an account. That sets the trend for an impressively regular supply of bonus opportunities.
DraftKings Casino Texas
Like its old DFS rival FanDuel, DraftKings has moved impressively in recent years to establish itself as a premium online casino and sports betting operator. This is an outstanding brand that delivers hundreds of slot titles, tables and live dealer games in style.
The quality of the user interface is seriously impressive, as is the frequency of the promotions available. This will undoubtedly be one of the best Texas online casinos when it has the chance to go live in the Lone Star State.
BetRivers Casino Texas
The BetRivers real-money online casino is live in four states. But the brand is familiar to people across the nation thanks to the quality of its BetRivers.net social casino, which may give it an edge when online casinos in Texas get the green light.
While the games library is relatively small, it is growing steadily with the addition of titles from leading developers. New players here often benefit from a deposit match welcome bonus, and there are regular further offers and a highly respected loyalty program.
Promos & Promo Codes to Expect at Texas Online Casinos
The size of the potential Texas online casino market is so substantial that the competition for custom will be ferocious. One of the most potent weapons in the battle for casino gambling dollars will be promotions and bonuses. Real-money online casinos will go all out to grab the attention and investment of potential clients.
All leading Texas casino apps and websites should offer a tempting welcome bonus – and will follow that up with a host of regular opportunities to get an extra slice of fun or value when you gamble online.
No-Deposit Bonuses
You may get the chance to get your casino gaming off to an enjoyable start by finding funds in your online wallet before you have deposited your first dollar. No-deposit bonuses may be relatively small - $10 or $25 is the usual level – but they will give you the chance to play a few games and explore a Texas gambling site.
No-deposit bonuses are often offered in conjunction with a more substantial welcome offer. But if you do take delivery of such a boost, use it - it can make your initial play highly enjoyable.
Deposit Bonuses
Some Texas online gambling operations will allow you to bolster your bankroll significantly when you make your initial deposit. A deposit bonus is often in the form of a deposit match; however much you put into your new account is matched by the operator, effectively doubling your wagering power.
This is an excellent type of welcome offer, because you have so much more money at your disposal. But you should still practise responsible gambling – and check out the terms and conditions so that you know how those bonus funds are made available to you and you get the maximum benefit.
Risk-Free Play
This is an inventive and entertaining way to take the pressure off your initial dealings with some of the best online casinos. Look out for the chance to reclaim your initial losses in the first 24 hours after you open your new account.
There may be an upper limit – in the case of FanDuel, for instance, it is $1,000 – and your refund will be in the form of site credit rather than withdrawable cash. But it does mean you can try out new games and explore the website or app in question knowing you can get any overall losses back to play with again.
Bonus Spins
After you have used your welcome bonus, online Texas casinos should offer plenty of further opportunities to enhance your experience.
The most common form of regular promo is bonus spins. You may be offered a certain number of spins on a particular slot title that the casino in question is trying to get more people to play. Alternatively, you can use them on a title of your choice. And look out for the chance to play in competitions that offer prizes in the form of bonus spins.
Online Casino Games to Expect in TX
The range of options available to online gambling fans when digital casino gambling in Texas is legalized should satisfy even the most demanding palate. At the best online casinos in the Lone Star State, you should be able to enjoy the following:
Online Roulette
Roulette is one of the games without which no casino is complete. For many people, this traditional game encapsulates the casino experience as a whole, so many online gambling sites make it easy for you to play it.
You may think roulette is a simple game, but there are a host of variations on the old theme. Check out the selection available at the best real-money casino sites and you should find plenty of different ways to gamble on where that precious white ball will end up.
Online Slots
At virtually all online Texas casinos, the vast majority of game options will come in the form of online slots. It's not unusual for the best online casino operators to have several hundred titles to choose from.
You will be able to find titles that are closely related in look and style to traditional slot machines that you play in land-based casinos. Other options will be far more exotic, and advances in digital technology enable game developers to create stunning immersive visual experiences. It's worth browsing through the virtual game library to find your favorites.
Online Blackjack
Blackjack is historically the most popular of all the table games available at land-based casinos. Its appeal lies in its simplicity – how close to 21 do you dare to go? However, the inventiveness of game developers ensures there should be a range of different ways to play blackjack at the best online casinos.
Take some time to check out the options on offer to make sure you are playing a variety of the old game that suits you best.
Online Craps
Many visitors to terrestrial casinos make a beeline for the craps table, and the chance to play a game whose roots go back to the 18th century. You can now follow the roll of the dice digitally, and many top online casinos feature craps among their game libraries.
If you are new to craps, it's worth checking out the rules to be sure you know what you are gambling on. Once you are up to speed, you should be able to get a great deal of enjoyment from this traditional dice-based casino game.
<>Online Poker>
Poker is another card game with an enormous following among visitors to online casinos. The fact that one of the most popular varieties of poker is called Texas Hold'Em should ensure a healthy interest in the Lone Star State.
Any casino offering live dealer games should have several poker games in its library. There may even be the opportunity to take part in online poker tournaments at your chosen Texas gambling destination.
Online Live Dealer Games
Huge numbers of online casino visitors relish the opportunity to play games operated by a live dealer. It's a great way to get a flavor of the atmosphere of a brick-and-mortar casino without having to make the journey to an in-person gambling venue.
Many gambling sites offer a wide range of live dealer options. You can watch actual cards being turned over, or the ball circling a real roulette wheel – and in some instances you can interact via text with the dealer or your fellow players.
Online Video Poker
As well as live dealer tables, most Texas gambling sites that are licensed to operate casino games will an extensive range of online poker options. There are several variations of poker, and that is reflected in the broad range of video titles you can find at the best sites when you want to enjoy online casino gambling in Texas.
If you are a less experienced player, take the time to work out which of the titles works best for you. This is an example of the value you can derive from a deposit match; those bonus funds can help you to work out which flavor of poker you like best.
Texas Online Casinos Banking Options
When you get the chance to enjoy real-money gambling in Texas, it's essential that you can move your real money in and out of your account in a way that suits you. Always check carefully the banking methods available; they can vary quite substantially between gambling sites.
Credit/Debit Cards
Many of us use our plastic as a matter of course to complete online transactions. Most operators will enable you to place money in your account when you want to gamble online – but be aware that this is not always an option that's available when you want to take money out.
e-Wallets
E-wallets have become an increasingly popular way of moving money, and it's not unusual to see several such options available when you gamble online. A couple of points in favor of providers such as PayPal, Skrill and Neteller is that you tend to be able to take out money in this way as well as deposit – and it is one of the quickest withdrawal methods available.
Prepaid Cards
There are many prepaid cards available that give you a quick and convenient way of putting money in an online casino account. Several online gambling operators have their own branded cards to make it even easier, and in many instances you can use this method for withdrawals too.
ACH/Bank Transfer
Most leading online casinos allow you to use an ACH (Automated Clearing House) e-check to fund your account quickly and easily. That makes it a popular option for online players, and you can usually withdraw using this method too, but the money can take longer to arrive than it does using an e-wallet.
Venmo
Increasing numbers of online gambling sites are allowing customers to use Venmo to fund their accounts. Venmo – which has been owned by PayPal since 2013 – is a mobile payment service that's known for being quick and convenient. But always check whether or not your chosen online casino accepts this, or indeed any, payment method.
What Can I Gamble on in Texas?
Texas has historically been unfriendly to the general concept of gambling. However, there are a few ways of placing wagers legally in the Lone Star State if you look hard enough.
Retail Casinos in Texas
Commercial casinos are not allowed to operate in Texas, and there are only two tribal casinos in the Lone Star State. The biggest is the Kickapoo Lucky Eagle Casino Hotel, on the Mexican border in the far west of the state. It features nearly 3,300 casino gaming options.
The other location is Naskila Gaming, which offers only electronic bingo games. While it sees itself as one of the state's only tribal casinos, it has a limited offering to visitors and courts trouble with the state's lawmakers whenever it describes itself as a Texas casino.
Horse Racing in Texas
Betting on horse racing in Texas is legal, but you have to be present at one of the state's four racetracks to be able to take part in pari-mutuel wagering. Unlike many other states, there is no option for betting on horse racing through specialized websites and apps in Texas.
If you attend one of the tracks, it is also possible to place bets on horse racing taking place elsewhere. You can enjoy pari-mutuel wagering on simulcasts of races being staged by other venues.
Lottery in Texas
The Texas Lottery launched in 1992 following a public vote. As is the case with most state lotteries, it offers a range of games that include state-specific opportunities as well as the chance to enter multi-territory games with huge prizes.
You have to buy your lottery tickets in person from a licensed retailer. Given the state's strict laws relating to online gambling, it's no surprise to find that you can't play online. Despite this restriction, the lottery is incredibly popular with Texans and the most recent annual figures showed annual sales of $8.3billion.
Poker in Texas
Given the state's hostility to gambling generally, it may come as a surprise to find that Texas is home to dozens of poker rooms. These establishments are able to operate only by obeying the following rules: the poker rooms must be in a private location, all players must have an equal chance of winning, and only the players can benefit financially from the games.
By ensuring they stay within the law in this way, Texas poker rooms have become incredibly popular with card players in the state.
Daily Fantasy Sports in Texas
Texas is one of the states where Daily Fantasy Sports operates in a legally gray area. DFS games have never been legalized in the Lone Star State; at the same time, they have never been specifically declared illegal.
As a result, leading DFS operators such as FanDuel and DraftKings offer games to players here. Given the enormous interest in sports in a state with so many top professional and college teams, the level of interest is extremely high. It's fair to say state lawmakers do not welcome this activity; equally, it's fair to say that they tolerate it.
However, season-long fantasy leagues are legal in The Lone Star State. In fact, if you need help selecting the best fantasy football team names, the editorial staff at BetTexas.com has you covered.
Responsible Gambling
Remember, gambling is a form of entertainment, not a source of income. You should never bet more than you can afford to lose, and you should never try to chase your losses. Gambling should only be done with disposable income, after you've addressed all of your basic needs of rent, food and other daily needs.
If you believe you need help with controlling your gambling, there are resources available to you. Don't be afraid to ask for help if needed.
Author
Award-winning contributor covering sports betting and casino gaming around the world for decades, Martin Booth is one of the most trusted voices in online gambling. From legislative updates in Texas to breaking down the top betting apps in TX, Martin covers a gambit of topics for BetTexas.com.